#AeroDays2020 Berlin, 24-26 November: Register now!
We are very glad to announce that registrations to the #AeroDays2020 are open! This year, the #AeroDays2020 will be taking place in a format adapted to the current COVID-19 situation with an on-site-program for speakers and guests on the stage of the Meistersaal in Berlin along with an online-service via streaming platform for virtual participants. Two technical events – the Berlin Aviation Summit (24th of November) and the FORUM (25th and 26th of November) – form the core parts of #AeroDays2020 in Germany.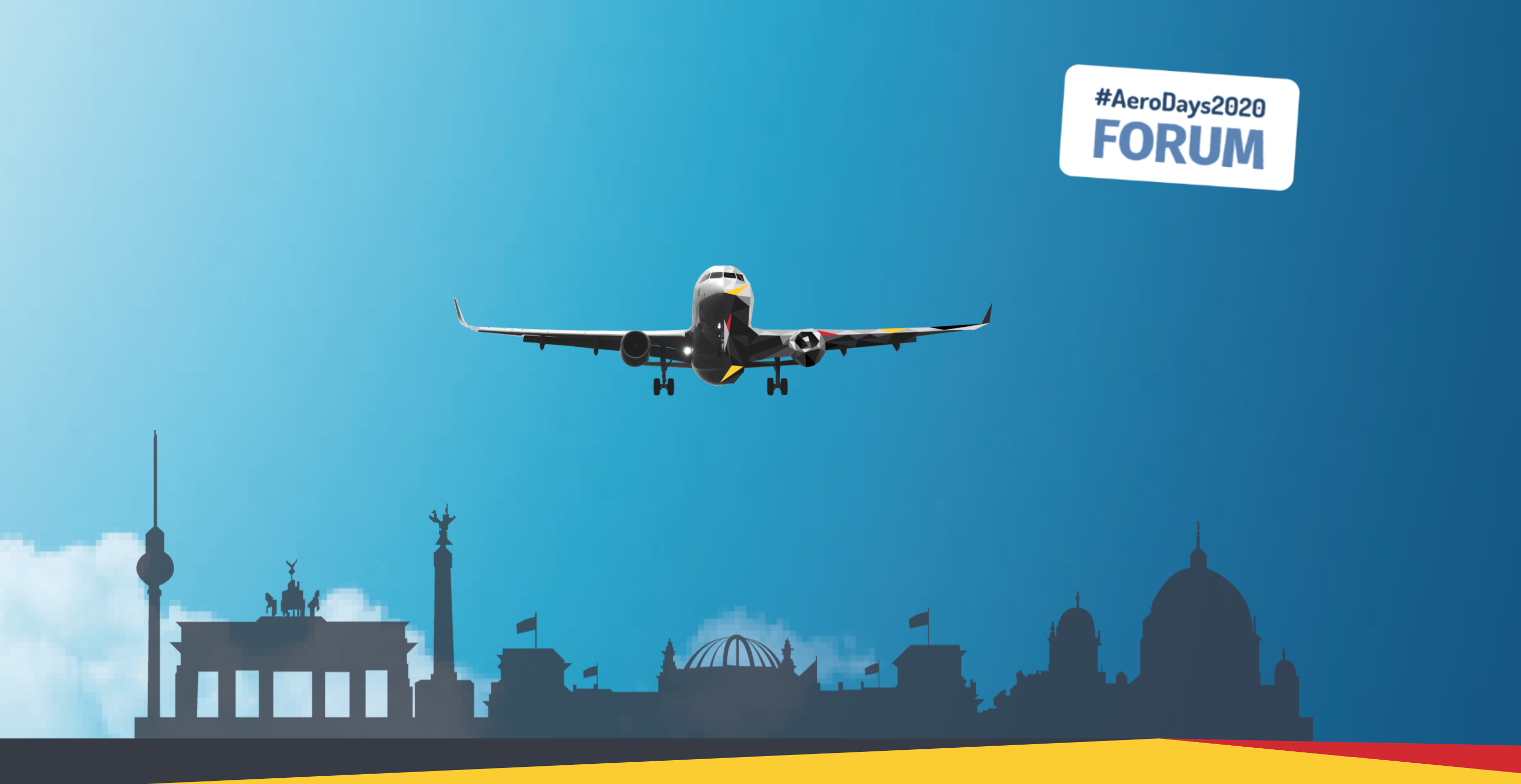 The innovation platform #AeroDays2020 FORUM aimed to provide feasible technological solutions for the strategies discussed at the #BAS2020. By concentrating on research, technology and innovation as enablers of climate neutrality, environmental protection and industrial leadership, the talks and panel discussions at the FORUM addressed the industry's most urgent – and fascinating – issues. The #AeroDays2020 FORUM presented senior executives from different units of the European Commission discussing the future of aviation and the implementation of EU policy priorities, e.g. the European Green Deal, with leading representatives from the aviation industry and research. The dynamic talks and panel discussions at the #AeroDays2020 FORUM were open to all visitors and served as a platform for the dissemination and implementation of world-leading EU projects and technical programmes based on the Horizon 2020 framework.
#AeroDays2020 was the major aviation research event of the European Commission in 2020. Compared to previous AeroDays, this year's conference appeared in a completely new format – close to the translation of research and technology into real industry products and right in the center of the professional public. Originally, it was planned to hold #AeroDays2020 in the run-up to the German EU Council Presidency as part of the aviation trade fair Innovation and Leadership in Aerospace (ILA) Berlin in May 2020. The measures made necessary by COVID-19 led to the #AeroDays2020 being moved to the city center of Berlin in the fall of 2020.

Please note:We are looking forward to welcoming you to the Future Lab FORUM as part of the aviation trade fair Innovation and Leadership in Aerospace (ILA) in 2022 again!